Primarily associated with jewellery, and more recently with face rollers, jadeite has become an interesting inspiration for interior designers. Just like in nature, it also appears in many shades in arrangements, and its green varieties are particularly popular. We have created a mini guide for all those wondering which one to choose for their flat.
Jadeite is a gemstone, known for many thousands of years. The Mayans have used it to make jewellery, believing in its magical properties – it was supposed to provide happiness and protect against evil energy. The largest amounts of this raw material are nowadays obtained in China and Burma, where it is commonly used in jewellery and sculpting. Jadeite comes in many shades, including green, white, red, brown and yellow-orange.
Jadeite green has a number of varieties. Sometimes it is more turquoise, sometimes it is mint, pistachio or emerald. Using it at home creates a soothing, relaxing aura. No matter which room it is used in, it is difficult to pass by it indifferently. What should it be combined with to bring out its potential?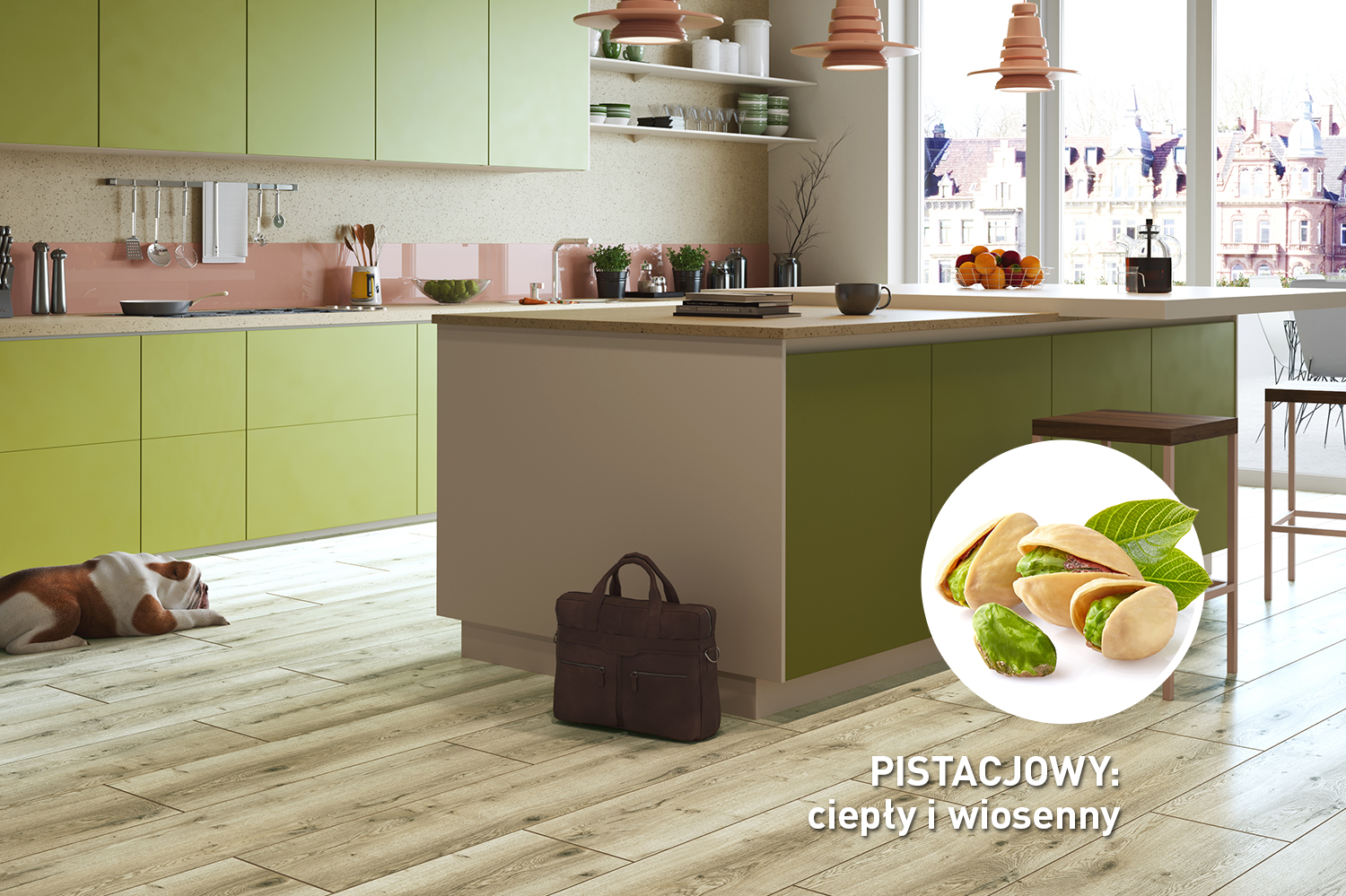 Pistachio jadeite: warm and springlike
The pistachio shade of jadeite will be perfect for the kitchen. It will bring joy and liven up the space, which is often the heart of the house and a favourite meeting place. When having it around, preparing meals will become even more enjoyable. Such a colour accent will bring to mind spring and nature that wakes up to life. It will create a harmonious duo with light beige and white, which will allow it to play a leading role in the interior design.
Marine jadeite: cool and elegant
Cool shades of jadeite – with a touch of turquoise – contrast beautifully with white. Together they create a subdued composition that will look good both in a modern and retro-style interior. In order to warm up this colour combination at least a little bit, it is worth supplementing it with honey yellow. Thanks to it the arrangement will gain balance – none of the colours will clearly dominate, but they all will match nicely to their companions. 
Emerald jadeite: noble and refined
Imperial jadeite is the most expensive stone in the world.  As Confucius said: "gold has a price; jadeite is priceless." Its emerald shade looks great in interiors, where it plays the role of unique jewellery. It adds refinement and luxury to rooms. This fact is not surprising, because the emerald symbolizes royalty and wealth. The best frame for it are neutral colours – white, ecru, black, anthracite and light grey. It looks attractive when combined with powder pink and blue, which are a perfect counterweight for it. Combined with gold, it becomes the quintessence of sophistication.
Dark green jadeite: dignified and prestigious
Dark green jadeite can be associated with an English-style study. But this is not the only room, where it is worth using it. In the living room, it will look good surrounded by neutral shades, e.g. beige and brown. A bolder composition is the combination of dark green with autumn, burnt yellow and caramel wood. To break their warmth and saturation, you can use a floor in a lighter colour that subdues the whole (e.g. Casa Corona Regio Oak).
Do you already know which variation of the jadeite green you will choose for your flat?